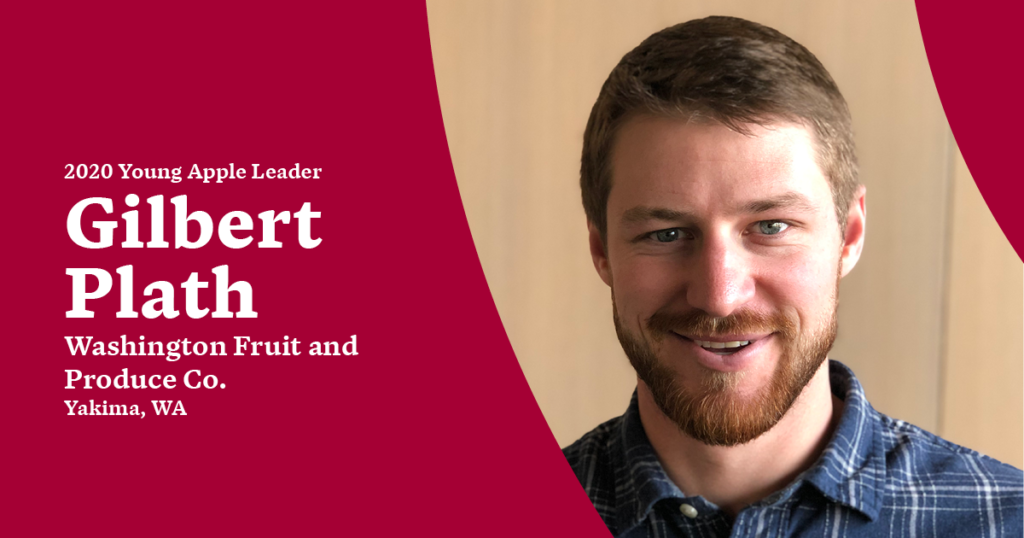 Gilbert Plath followed in his father's footsteps through Washington apple orchards for much of his early life. His father was the head grower at Washington Fruit for many years, and Plath often spent time shadowing his father as he would advise growers.
After earning a degree in Business Economics from Gonzaga University in Spokane, Wash., Plath gained experience and insight into retail management practices while working for Whole Foods.
"I fell in love with how they did things and their business model on trying to keep everyone happy and not just searching straight for profit. I enjoyed my time there. After one year working as a receiver, I became a produce buyer," says Plath.
Working for Whole Foods, he believes, was a great learning opportunity for understanding effective management practices for growing businesses—especially ones that are working through challenges in their early stages.
It was between the aisles of a Whole Foods in downtown Seattle and later its Bellingham location where Plath saw that consumers were not just shopping for apples in the fruit section anymore. As a produce buyer, Plath saw how the retail side of the apple industry was operating, and how competition was increasing across the fruit category, as consumers are given more options year-round.
"Our industry has to compete with the other parts of the produce department: citrus, stone fruit, mangos, avocados, and other pieces of fruit that are competitive. Apples didn't always have those type of competitors," he explains.
Plath is eager for America's most consumed fruit to maintain its popularity in the produce aisle and to grow even more popular with new generations of consumers.
"I think the increase in marketing at the company or state-wide level could do that," says Plath.
As Plath takes into consideration the challenges that many growers are encountering today, he believes consolidations may be inevitable for smaller growers that are limited in their scope of services.
"A few big companies have been sold to outside organizations and there are rumors that more deals are happening. The small growers are getting squeezed more and more. The last few years have been difficult for organizations that only grow apples. We're lucky to be a vertically integrated organization. We grow our own, pack, and ship ourselves, but not all organizations can say that—that's a huge competitive advantage for us."
Plath's passion is in the orchard, and in supporting the multi-generation tradition of apple growers whose life's work is more vocation than occupation.
"There is a lot of hard work and the culture behind that is motivating and fun. Nobody is in farming that doesn't want to be in farming. People aren't doing this for the cash, they're doing it because they really do enjoy it."